There are no translations available.
Програма подвійного диплому між НТУУ «КПІ» та університетом прикладних наук Hochschule Merseburg (Німеччина)
Загальна інформація
Університет «HoMe» у Мерзебурзі був заснований у 1954 році і до 1 квітня 1992 року мав статус технічної вищої школи імені Карла Шорлеммера.
Сьогодні НоМе – це невеликий, але дуже престижний університет прикладних наук у Німеччині. Він пропонує студентам 13 бакалаврських та 10 магістерських навчальних програм та програму перепідготовки.
Read more...
Dear friends! We inform you that 25ho April at 15:00 at our university to meet with the former Minister of Defence of Ukraine, Anatoliy Stepanovich philanthropist Gritsenko.
We invite students "KPI" and everyone.
You will be able to ask questions to our guest!
Registration link: http://vk.cc/2uTdQI
(registration is conducted to obtain preliminary data on the number of people)
On the meeting place will be announced two days before the event, stay tuned.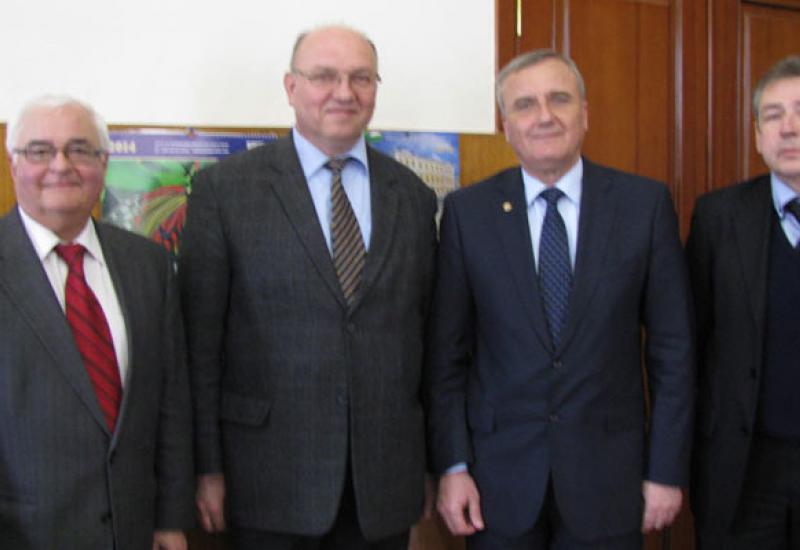 Vice-Rector NTU "KPI" , director Ukrainian - Polish center of NTU " KPI " prof. SI Sidorenko and director representation Polskoy Academy of Sciences in Kiev prof. Henryk Sobchuk vstretylys s Vice President of National Academy of Sciences of Ukraine Acad. AG Zagorodnya and Chief Division of National Academy of Sciences of Ukraine mezhdunarodnыh bonds k.polyt.nauk S. Myakushko .
Read more...
24 April Queen KPI already in the 15th soberet depend on the Center of Culture and Arts of the most beautiful, samыh ocharovatelnыh and umnыh predstavytelnyts nasheho University. Login to besplatnыm the invitation.
Read more...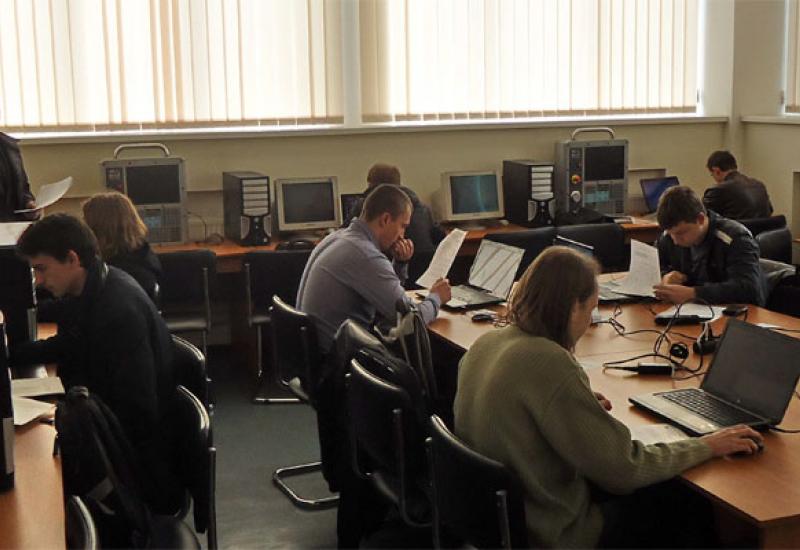 From 14 to 16 April 2014 at the National Technical University of Ukraine " Kiev Polytechnic Institute" at the Department of integrated engineering technology was conducted Phase II All-Ukrainian Student Olympiad in CAD ​​and computer modeling in engineering . April 14 to participate in the Olympic Games 40 registered participants from 17 technical universities in Ukraine . Their representatives in Kiev sent universities Lviv and Luhansk , Odessa and Sumy, Kharkiv and Rivne, and others.
Read more...
In NTU "KPI" open student art space "Tower"
April 17 hospitably opened its doors upgraded tower building № 1 National Technical University of Ukraine " Kyiv Polytechnic Institute".
Now there is open space Art gallery "Tower KPI ", which exhibited works of art students politehnikiv.
Read more...
SCHOLARSHIP Fulbright at universities
UNITED STATES OF AMERICA
Program «FULBRIGHTSTEP» fully fund the training of 10 Ukrainian students in master's programs at leading universities in the USA.
Read more...
<<

Start

<

Prev

1

2 3 4 Next > End >>


Page 1 of 4