There are no translations available.
СТИПЕНДІЯ ІМ.ФУЛБРАЙТА ДЛЯ НАВЧАННЯ В УНІВЕРСИТЕТАХ
СПОЛУЧЕНИХ ШТАТІВ АМЕРИКИ
Програма «FULBRIGHTSTEP» повністю профінансує навчання 10-ти українських студентів за магістерськими програмами у провідних вищих навчальних закладах США.
Read more...
At the State Polytechnic Museum at NTU "KPI" passed the open championship of Ukraine in ship modeling classes bench models copies .
Read more...
Honorary doctorate for Ukrainian scientist
University of Magdeburg honors prof. Ph.D. Nikolai Ivanovich Bobyr
19/03/2014 - Faculty of Engineering of the University of Magdeburg . Otto -von- Guericke has awarded Professor. Ph.D. Nikolai Ivanovich Bobyr from the National Technical University of Ukraine " Kyiv Polytechnic Institute" honorary doctorate for his outstanding academic achievements and work in educational and political sector. Honorary doctorate is the highest award, which is awarded Magdeburg University. Otto -von- Guericke outstanding foreign scientists.
Read more...
April 4, 2014 meeting of the Minister of Education and Science of Ukraine Sergey flowers with the Ambassador of France in Ukraine Mr. Alain Remy. The meeting was also attended by representatives of embassies and ministries.
Read more...
At the end of March at NTU "KPI" held local engineering phase of European competition EBEC (European BEST Engineering competitions).
In the qualifying round was attended by nearly 200 students KPI. Overcame his job of 80 participants. They then within five days to present their knowledge , skills and abilities . Participants were also invited 24 students who have shown very good results.
The competition was held in two categories - Case Study ( analytical situational problem ) and Team Design ( design team ). Each category was attended by 10 strongest teams .
Participants category Case Study proposed three analytical tasks from partner companies SUN InBev Ukraine, « Value Engineering " and British American Tobacco. In jury team had to present their solutions.
The team Team Design category was delivered two technical task of leading the company's " Value Engineering ". Participants were able to choose on which of them work: design a device that can detect paper pasted on transparent tape , tape, or to develop a self-propelled model that will stop at a certain distance from the obstacle. Participants presented their developments on the last day of competition.
In the Case Study category , won the team «C9_team» ( Denis Vyazankin Roman Viznyak , Eugene Pavelko Anton Beekeeper , all of ISSZI ) and first in Team Design teams won " Ivory Anhens " ( Vitaly lever ( FBMI ), Oleksandr Bondar ( MMI ), Victor Zalyubivskyy ( MMI ) , Nikita Sheila ( FBMI ).
The winners among students was the team «The Red».
In May, the winners will travel to the city on the Ukrainian stage of the competition. Final European engineering competition EBEC 2014 will be held in Riga ( Latvia).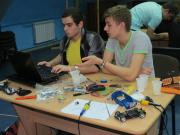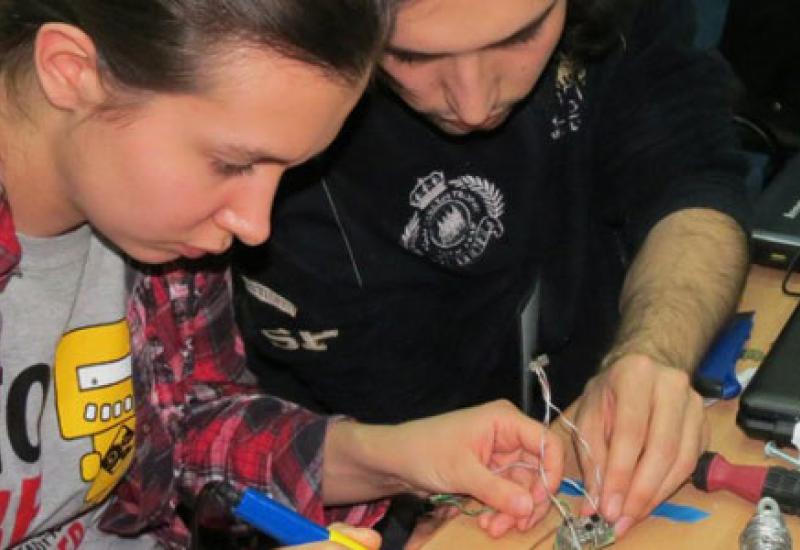 Read more...
March 28 NTU "KPI" visited the director of the Polish Academy of Sciences in Ukraine Henryk Sobchuk . He met with the University and participated in the discussion of the prospects of cooperation between Polish and Ukrainian scientists.
The meeting was attended by the Rector of NTU "KPI" Academician of NAS of Ukraine Mikhail Zgurovsky, Vice-Rector for International Relations , a member of the NAS of Ukraine , Director of the Ukrainian - Polish Centre of NTU " KPI " Sergei Sidorenko , Vice -Rector Professor Sergei Shukayev and others.
Read more...
There are no translations available.
Результати олімпіади з опору матеріалів!
Вітаємо призерів олімпіади:
№

з/п

Шифр учасника

Група

Сума балів

max100

Місце

1

Потапенко П.

МП-21

80

1

2

Нізіньковський С.

МТ-21

40

2

3

Тетьора С.

МП-21

38

2

4

Розумний О.

МА-22

37

3

5

Пасеніцький В.

МТ-22

34

3

6

Шокрута М.

МП-21

30

3
<<

Start

<

Prev

1

2 3 Next > End >>


Page 1 of 3